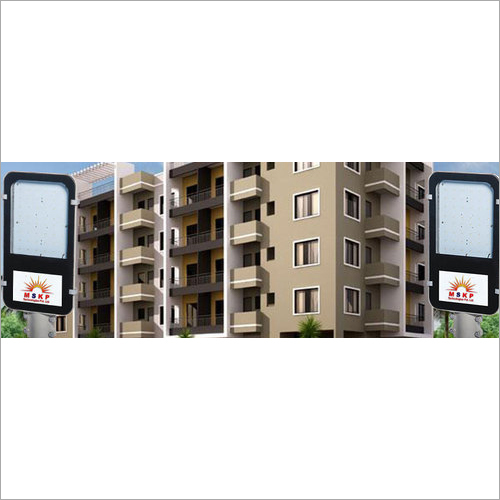 AC LED Street Light
Product Description
AC LED Street Light is an energy efficient lighting device designed to illuminate large space such as street and roads. This street light has got sturdy housing that is capable of resisting harsh weather conditions. Due to its rugged construction and resilience, this street light is sure to last for an extended period of time. It is easy to install and maintain. AC LED Street Light can be purchased from us at the most reasonable price.
Other than indoors, safety is important in the streets as well as in and around the vicinity of complexes. Street safety can be improved by making sure the streets are illuminated properly during all night time hours. There are many benefits of LED Street Light; one main benefit among them is the energy-efficiency the light provides. No maintenance problems arise due to this light; plus it helps to trim down the operating costs in the neighborhood. Once the LED street light in desired numbers is installed on the street, it illuminates the path and make it safe for pedestrians to travel at night. The visual acuity and safety of this light is due to its uniform lighting feature in desired direction.
LED Street Light can save significant energy, improve lighting superiority and enhance controllability. The streets that are properly illuminated, there are very less chances of crime in those streets and that is a boon for night time travelers. Using LED Street Lights, societies and localities can be benefited in the long run because of the durability and ruggedness.
| | |
| --- | --- |
| Brand | MSKP |
| Body Material | Aluminum |
| Lighting Color | Cool Daylight |
| Model | ACSL-12 |
| Panel and Battery | Luminary only |
| Power Output | 24 W |
| | | | | |
| --- | --- | --- | --- | --- |
| Sr.No | Product Catageory | Model | Power output | Panel & Battery |
| 1 | 12 W without dusk to dawn sensor | ACSL-12 | 12w | Luminary only |
| 2 | 24 W without dusk to dawn sensor | ACSL-24 | 24 W | Luminary only |
| 3 | 30 W without dusk to dawn sensor | ACSL-30 | 30 W | Luminary only |
| 4 | 40 W without dusk to dawn sensor | ACSL-40 | 40 W | Luminary only |
| 5 | 50 W without dusk to dawn sensor | ACSL-50 | 50 W | Luminary only |
| 6 | 60 W without dusk to dawn sensor | ACSL-60 | 60 W | Luminary only |
| 7 | 80 W without dusk to dawn sensor | ACSL-80 | 80 W | Luminary only |
| 8 | 100 W without dusk to dawn sensor | ACSL-100 | 100 W | Luminary only |
| 9 | 150 W without dusk to dawn sensor | ACSL-150 | 150 W | Luminary only |
| 10 | 200 W without dusk to dawn sensor | ACSL-200 | 200 W | Luminary only |
| 11 | Dusk to Dawn | DDS-1 | | Optional |
| 12 | Mounting Angle with pair of clamp | 1 set | | Extra |