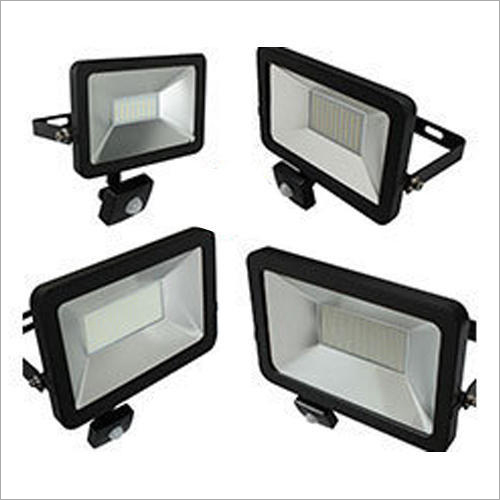 LED Flood Light
Product Description
LED Flood Light is used to direct light in a specified beam angle. It helps to minimize the environmental and ecological concern of light pollution. This sort of LED light is extensively used in sports complex, stadium, and playground to illuminate the space. Due to its robust and maintenance-free design, we experience a huge demand for the floodlight in the marketplace. It can uninterruptedly function even under fluctuating voltage. LED Flood Light offers a plethora of benefits, and therefore, it has emerged as the preferred choice for both outdoor and indoor lighting solution.

Supply Ability : As per order
Lighting Color: Cool White
Wattage: 200 Watt
IP Rating: IP66
Brand: MSKP
Watt Range: 50 to 200 Watt
Everybody knows about LED Flood Light, especially if you are a sport enthusiast. This light can direct light in a desired beam angle, which minimizes the environmental and ecological concern of light pollution. The robust and zero maintenance LED Flood Light comes under a 'fit and forget' policy. The solid state semiconductor device delivers high performance in events of voltage fluctuations and ensures reliability even when switched on and off frequently. This beneficial LED Flood Light is an indoor as well as outdoor LED lighting solution.
LED Flood Light is installed in many areas, from stadiums, construction sites, industries, auditoriums, hospitals, to playgrounds and game courts. This light emits absolutely no UV rays, whether in hot or cold temperatures. Not only this light has amazing illumination quality, but also has design flexibility and durability. The environment friendly light is also energy efficient and has low carbon footprint. Whether this light is installed in a public amenity or private garden area, it is confirmed that its use will definitely reduce electricity bill.
| | | | |
| --- | --- | --- | --- |
| Sr.No | Product Catageory | Model | Power output |
| 1 | 50 W without dusk to dawn sensor | ACFL-50 | 50 W |
| 2 | 80 W without dusk to dawn sensor | ACFL-70 | 70 W |
| 3 | 100 W without dusk to dawn sensor | ACFL-100 | 100 W |
| 4 | 150 W without dusk to dawn sensor | ACFL-150 | 150 W |
| 5 | 200 W without dusk to dawn sensor | ACFL-200 | 200 W |
| 6 | Dusk to Dawn Sensors | DDF-1 | Optional |
| 7 | mounting Angles | | |