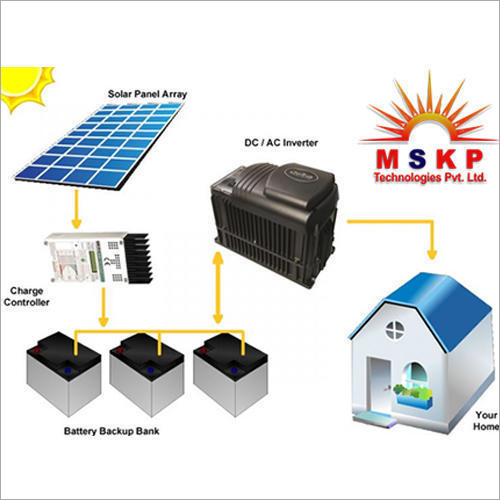 Off Grid PV Solar Power Plant
Product Description
Off-Grid PV Solar Power Plant is a solar PV system that generates power when the utility power grid is available. It is capable of transferring excess power generated back to the grid. This helps credit the power for later use. Due to its robust design and rugged construction, it is sure to last for an extended period of time. This Off-Grid PV Solar Power Plant is most often used for domestic electricity needs and business requirements.
Capacity : Greater Than 5 Kw
Other Components : Cables, Earthing, DC/AC Inverter, Mounting Structure, Junction Boxes, Connectors, Charge Controllers, Battery
MNRE Approved : Yes
Operating Voltage : 24 V
Warranty of Components : 5 Years*
Brand : MSKP
The people from industrial and residential sectors can get installed solar power plant that is said to provide greater returns on investment. This plant can not only reduce dependency on generator and grid powder, but also reduces operational cost and increases profits. The experts carry out on-site supervision, makes sure the quality is maintained, all safety measures are taken and timeline is properly managed in order to confirm on-time installation and return on investment to customers. The company works to deliver great results at all levels of the EPC value chain management.
Definition
The solar power is stored in batteries by the system to be used when the grid power goes off or if the grid power is not being used. There is no net metering feature in this system.
Benefits
Generates power for critical loads when grid power is off.
Features
Prevented from increasing electricity tariff.
On the name of maintenance, one just has to wipe on panel on weekly basis.
The power panel has minimum life of 25 years.
Environment conscious people install this solar power plant.